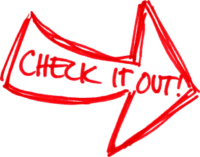 Click here to watch our September 2021 ASSP Colorado Chapter hybrid meeting speaker Kristin White of Fisher & Phillips discuss Vaccine Mandates, Incentives, and Employee Questions.
An article named "What People Earn: 2021" appeared in Parade Magazine between August 29-Septmber 5th, spotlighting member Mwangi Ndodga! Congratulations!
See the article here
The Ray Smith Scholarship was established to recognize and reward outstanding high school academic performance and overall involvement in community affairs by students and family members of the trucking industry and CMCA member companies in Colorado.
This is a yearly scholarship program sponsored by the Colorado Motor Carriers Foundation. We encourage all of our member companies to spread the word about this valuable program throughout your driver, mechanic, and safety management teams. This scholarship is open to graduating high school seniors or college bound returning students who intend to enter a technical/diesel/mechanical school or an accredited college.
Read More